Surfshark VPN Review
Surfshark VPN is one of the famous VPN in today's modern generation. It comes with amazing features that will make you smile and satisfied. There are several VPN in the industry, so you must be careful in selecting the best one for you. Well, don't worry because this article will help you. If you have high standards for your VPN needs, I suggest that you must choose the Surfshark VPN.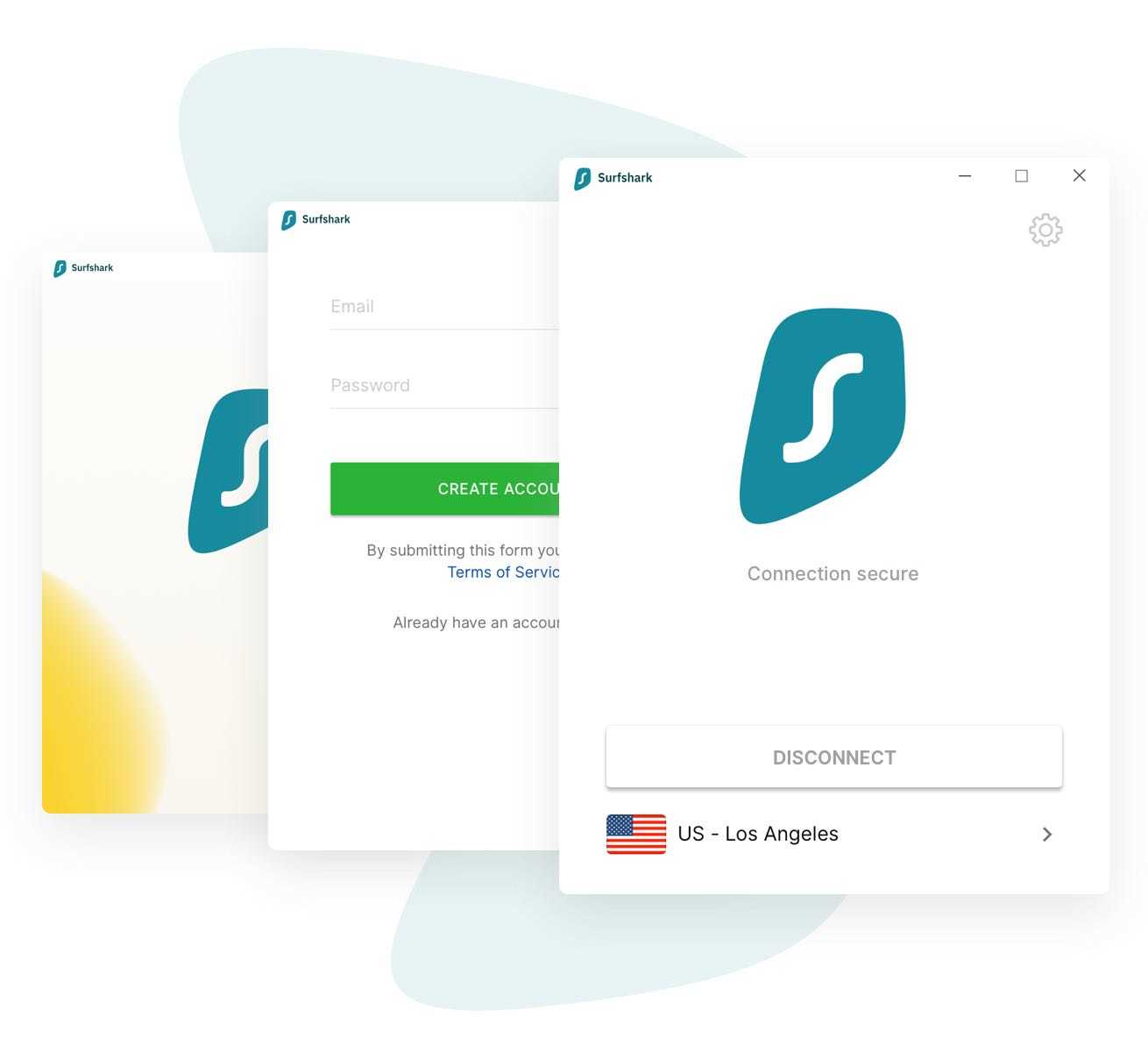 Surfshark provides great performance and latest features. The latter VPN is a small VPN. It has an Android app which has 22,500 installs. However, despite its size, it still has rewarding features which make it one of the most sought-after VPNs in the industry. With the use of this VPN, you can have more than 500 servers in 50 countries. Even more important, you can also get iOS, Windows, Android as well as Mac apps. Additionally, there is no limit on the amount of real-time connections.
Why choose Surfshark VPN?
Surfshark VPN has many advantages that can bring you satisfaction and happiness for your VPN needs. The following are the top reasons why you need to choose this VPN.
More advanced features
Unblocks Netflix
Above average speeds
Low costs for one and two-year plans
URL and ad blocking
P2P support on most servers
Split Tunneling
VPN chaining ( using two servers in 1 hop)
Own zero-knowledge DNS servers
24/7 customer support

The monthly plan (no contract) for Surfshark VPN, costs $11.95. Paying upfront for a year drastically lowers the price to $5.99 a month. Though I highly recommend getting the 2-year plan, for a crazy cheap price of only $1.99 a month.
Logging and privacy
The privacy features of Surfshark begin with its VPN basics:
AES-256 encryption
Secure protocols ( TCP, OpenVPN UDP, and IKEv2)
Kill switch for blocking internet access and avoiding identity leaks when the connection fails
One of the best features of Surfshark is that it comes with private DNS on every server. It is essential to lessen the chance of other people to spy on your activities. Surfshark also allows you to leave the network in New York which makes it harder for someone to follow your tracks. The Surfshark is based in the British Virgin Islands. It does suggest that there is no need to keep logs for the actions of the users. When it comes to logging, the Surfshark never collects the following:
Network traffic
Incoming and outgoing IP address
Downloading or purchasing history
Browsing
VPN servers you use
Session information
Used bandwidth
Network traffic
Connection timestamps
Meanwhile, the only data that Surfshark keeps is your billing information and email address.
Performance
Surfshark VPN supports OpenVPN for offering downloads of configuration files for every server. It is better to choose a manual setting on other platforms. Moreover, it also allows you to use the automated performance testing software for checking 40 of the Surfshark locations. You have no problems because you can have a reliable connection with almost zero connection failures. The download speeds and performance in the UK range from 60Mbps on its 75 Mbps test connection. In near European places, the speed is about 50 to 60 Mbps, and lastly, the connections in the US is around 45-55 Mbps.
Surfshark Apps
You must not doubt because starting with Surfshark is easy. You can download and install the Windows client and select the signup option. Then, you can choose a plan and hand over payment on the client interface. There is no need for a third-party browser. The process is straightforward and smooth; you can pick the PayPal payment option and login. On the web page, you can see a Download section having links to Surfsharks's different apps. If you are new to the site, you can tap the Quick Connect Bar, since the Surfshark connects to its nearest server. The notifications will inform you if it connects or disconnects. The interface will also update for displaying your IP address and latest virtual location. A MultiHop tab is separated to pass on your traffic with 2 VPN servers for optimum security. There are eight routes wherein the first server is the initial connection. The second server will appear to the outside world including:
Canada - US
France - Sweden
UK - France
US - Portugal
Germany - UK
Netherlands - US
UK - Germany
With Surfshark, you can also have a smart Wi-Fi protection panel that defines activities as you access the network. It automatically connects if the network is unknown. The Surfshark VPN also comes with a kill switch which disables the internet access as the VPN connection drops. It also has a CleanWeb feature that can blocks trackers, ads as well as malicious links. It uses specialist tools like uBlock Origin which offer control and blocks more ads. The Surfshark VPN also has NoBorders mode that can help you to be online in countries wherein VPNs are mostly blocked. On the other side, you can get a stripped-back interface for installing apps on your Android. This VPN also has settings like customizing auto-connection rules with the network, split tunneling-like WhiteLister and URL filtering. There is also a remarkable ability on changing protocol with no kill switch.
Support
If you are new in using Surfshark, then you can prefer for its support site. It can offer you tutorials about setup and installation, FAQs, troubleshooting guides and other resources to help you in the right place.
Final Verdict
Do you want to level up your VPN experience? Then, it is a perfect idea to choose the Surfshark VPN. It is a powerful and speedy VPN that can meet your needs and expectations. With this VPN, you can now enjoy your browsing activities without worrying about connection failures.
To sum it up, Surfshark VPN has amazing features that will match your needs. You have nothing to doubt in choosing this VPN because it can offer you a high performance and great speed. You will not regret choosing this VPN because it ensures your security and comfort for your online activities.
---
Share