Ivacy VPN Review (2019)
With privacy becoming a huge concern as time goes on, VPN's are becoming the first line of defense against the threat. While there are many alternatives on the market today, there are a few which have gathered acclaim from users everywhere. Critics and consumers have different opinions regarding the factors which play a role in determining their preferred VPN services but there are a few headlining features.
Not all VPN services are the same, there are some which stand out from the rest and Ivacy is undoubtedly one of them. Here are some of the things which Ivacy does better than others:
Security that has no parallel
The VPN service takes customer security quite seriously. They have an array of functions which serve as formidable barriers to keep threats from hackers and spammers away. Ivacy is not only exceptional at fulfilling the basic purpose of a VPN, i.e. masking user identity, it puts in a few extra benefits in the bag. Although only a few websites use the IPv6 protocols at the moment, Ivacy provides protection for these sites too. This means that Ivacy has you covered if a hacker tries to use an IPv6 protocol to gain access to your system.
Privacy protection
The assortment of tricks for security are nothing as compared to what the service has in store for protection of privacy. The 256-bit encryption makes sure that all the data sent over the airwaves of the connection is guarded through the most sophisticated channels. Ivacy has a strict zero-logging policy which they follow as much as they lay emphasis on it. This means that except the users email address, there is absolutely nothing which the service provider maintains a record of. Ivacy also provides its own DNS protection so that any loopholes in your browsing session are effectively masked.
Affordable pricing
The pricing for Ivacy are some of the most affordable in the market. For the speeds which they provide, consumer consider it to be the best value for money. The monthly package is $9.95 a month but the company's best seller is the two-year plan where you avail a 77% discount. The monthly payment comes to only $2.25 a month. A yearly package is also available at $3.33 a month. Every package comes with a 30-day money back guarantee but the money back policy also has a few restrictions.
Surf the internet without limits
One of the best things about Ivacy is that it places no limit on any browsing on the internet. Be it torrents or streaming over Netflix, you can continue to do it to your heart's content. The service provider also offers unlimited uploads and downloads, irrespective of where you might be. Also, in case your connection to a server drops due to crowding, the system automatically switches the connection to make sure that the internet keeps running and there are no hiccups in the process. With Ivacy, the internet is not only safe but free as well.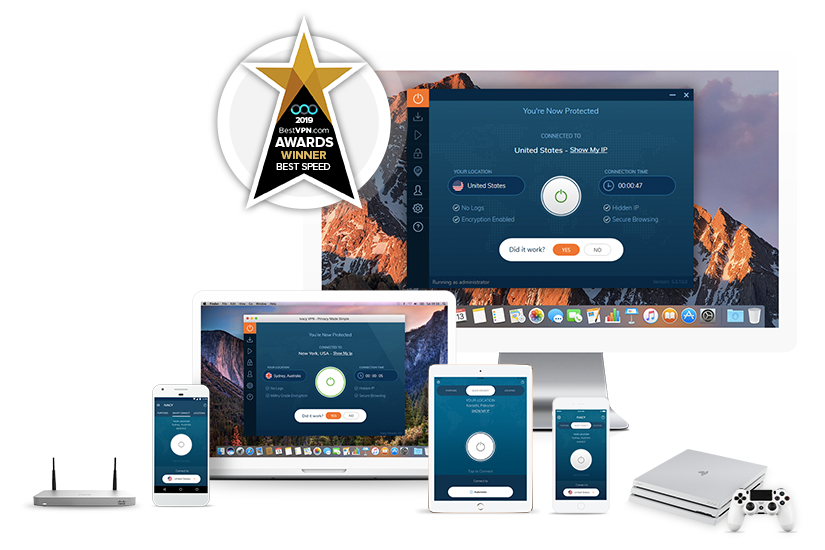 Ivacy has a number of other features which cater to almost every need that a consumer might have. Worried about your safety when connecting to a public wi-fi? Ivacy has you covered. There is an additional kill switch which turns of the internet completely when the VPN connection drops. Other functions like split tunnelling and customized settings for every user are cherries on the top. Each subscription for Ivacy also comes with the ability to log-in to five different devices. With more than 1000 servers located anonymously in more than a hundred countries, Ivacy is one of the best known VPN available today.
---
Share