HP DeskJet 2622 All-in-One Printer Review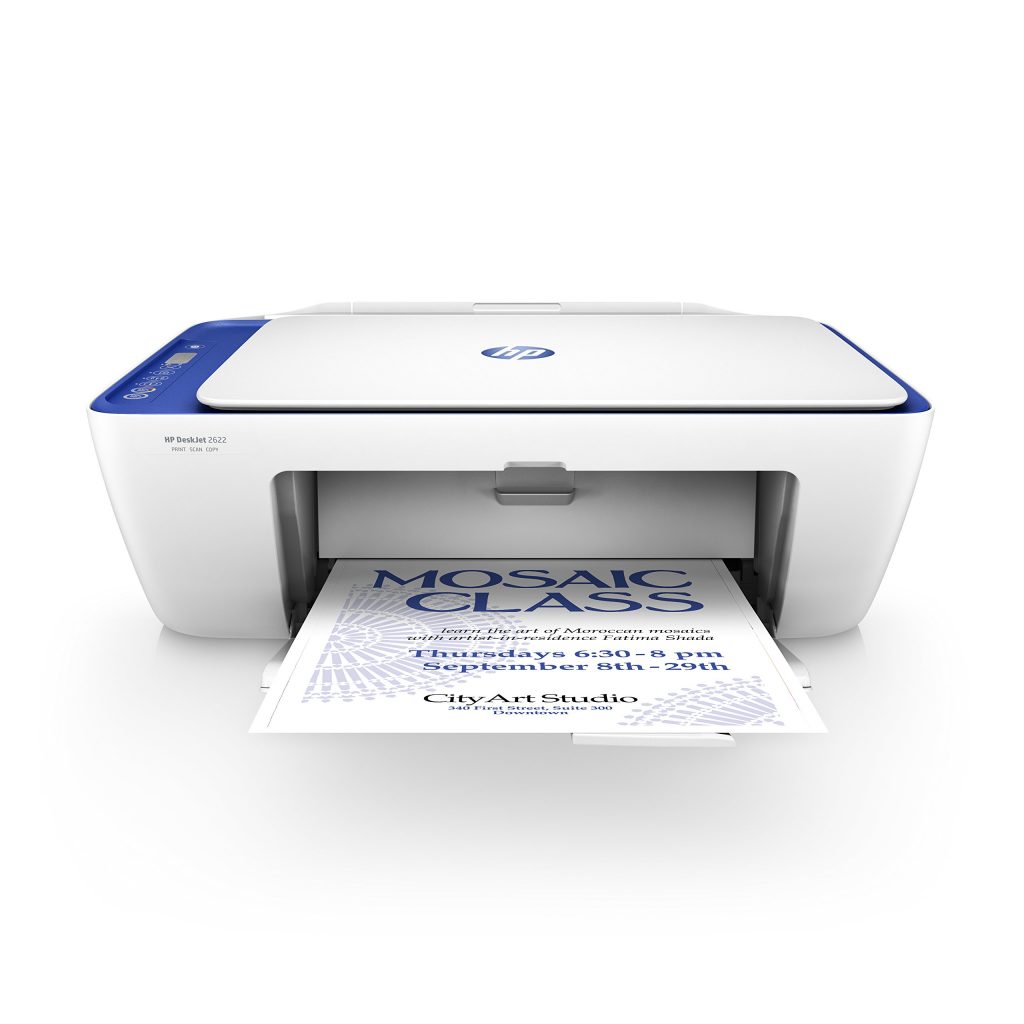 If you need an easy-to-use printer and scanner for home, small business use (or both), the HP DeskJet 2622 Printer is a great choice.
With dimensions of around 43 cm (length), 15 cm (height) and 31 cm (width), you will love its compact size and low weight of only 3.4 kilograms! This model has almost the exact dimensions of your other, typical HP printers, such as the HP DeskJet 3635 or the HP DeskJet 2135. This is a great size for a printer as it allows you to put it exactly where you would like!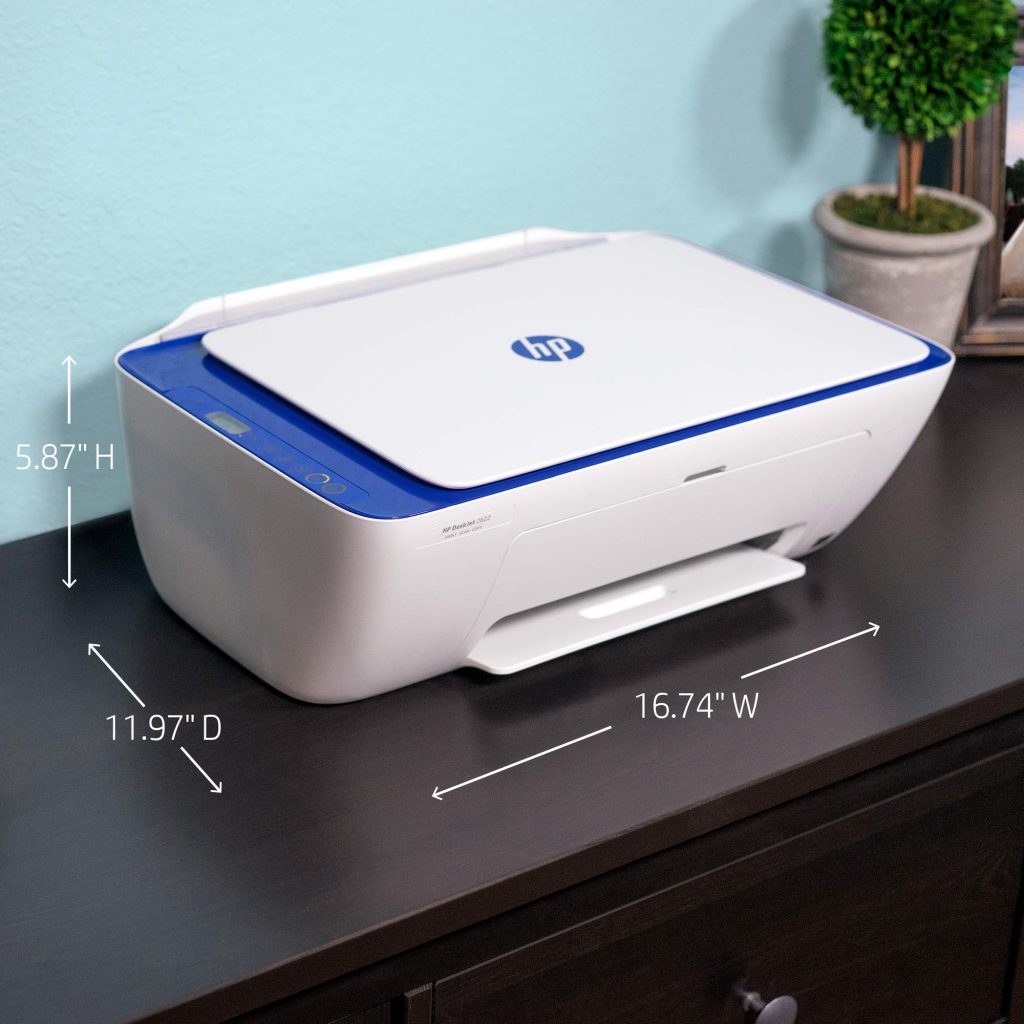 The printer can print as well as copy affordably, even with original HP 301 ink cartridges. You will be very pleased with its excellent quality prints at a great price point! Printing on the HP DeskJet 2622 Printer can be done either wirelessly, via AirPrint or traditionally via a cable. This makes it very convenient for your day-to-day printing requirements.
This machine also features the popular HP Smart App that enables printing and scanning on-the-go from your smartphone or tablet. its user-friendly and easy-to-use control panel allows you to manage your wireless printing seamlessly and effortlessly.
It supports page sizes of A6, A4, B5, envelopes and paper sheets with measurements of 89 x 127 millimeters to 215 x 279 mm. The printer can also easily support 3 types of paper, i.e., plain paper, brochure paper and photo paper. The HP DeskJet 2622 Printer's output tray can hold 25 sheets of paper, further minimizes space when it is closed and works to reduce those dreaded paper jams.
Cartridges contain original HP inks and are also available in high capacity HP 301 XL ink cartridges. This device's maximum print resolution is an impressive 4800 x 1200 dpi. You also have the option of printing double the amount of pages you normally would if you make use of Original HP high-yield ink cartridges. Otherwise, if you opt to use Original HP 65 ink cartridges, you will see excellent results each time you print.
In terms of printing speed, you are looking at 7.5 pages per minute for black and white printing, and 5.5 pages per minute for color printing. This printer's prescribed number of monthly prints is 50 to 100 pages. However, it can easily print up to 1000 sheets every month if you wish. it should be noted, though, that the HP DeskJet 2622 Printer only really works efficiently if it is kept within a specific temperature range which is between 5 to 40 degrees Celsius (or 41 to 104 Fahrenheit).
The HP DeskJet 2622 Printer has a connectivity of Hi-Speed USB 2.0 as well as wireless. It is supported by both Windows and OS: Windows XP SP3 (32 Bit only), Windows Server 2008 R2 and up, Vista, Windows 7, Windows 8 and 8.1, Windows 10, OS X v10.10 Yosemite, OS X v10.11 El Capitan and OS X v10.12 Sierra. This ultimately means that the chances are huge that your computer will support it!
The HP DeskJet 2622 Printer is not only a fantastic little printer and scanner, but it is also highly affordable, currently being Hewlett Packard's most inexpensive printer.
Setting up this printer could not be easier and is completely hassle-free. Within minutes, you should be able to print from your smartphone or tablet!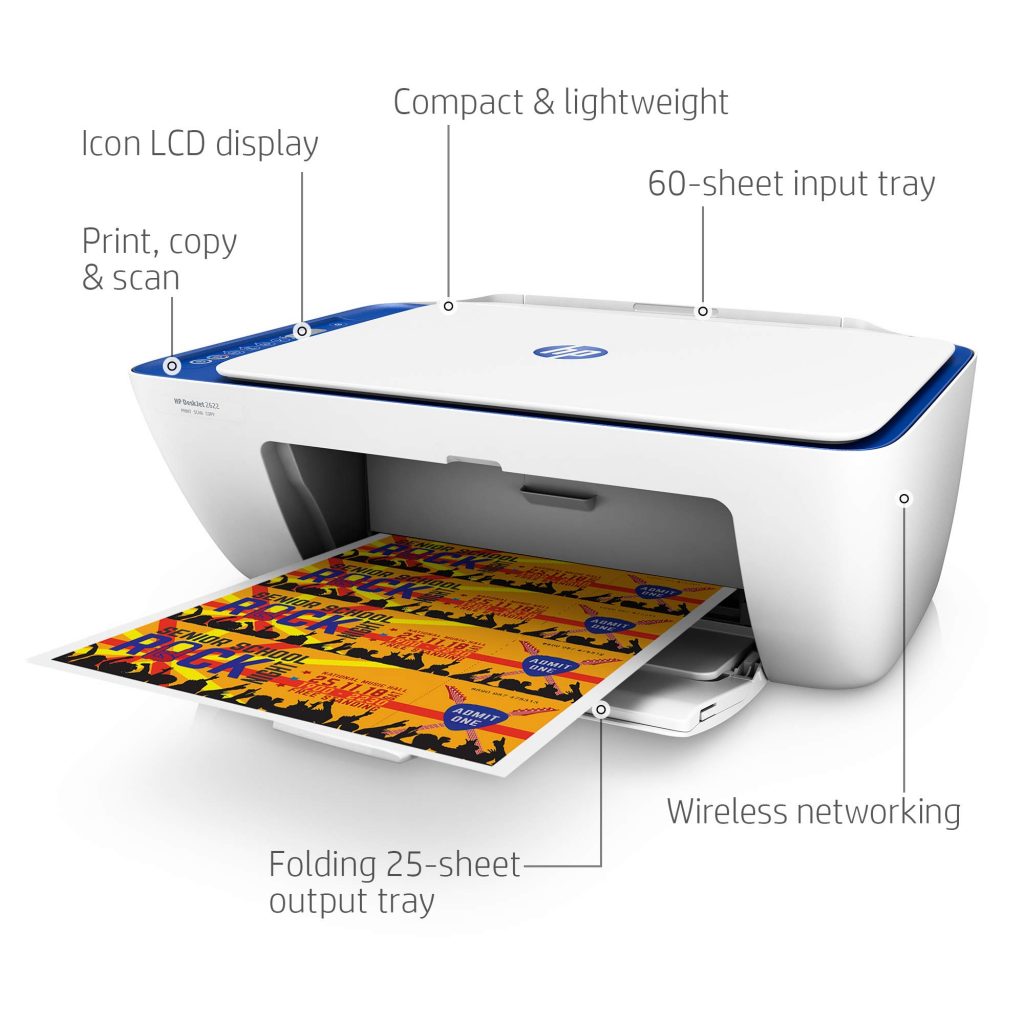 In conclusion, the HP DeskJet 2622 Printer is an excellent choice if you would like a device that is compact, easy to use and affordable. In addition, you can also sign up for the 2-month, free trial of ink cartridges after you have set everything up.
---
Share