Ecotank version with color pigment inks based on the WF-C5710 available to purchase
Epson shows in the market a high-quality office printer with smudge-resistant color pigment ink and very low follow-up costs, which is reminiscent of the local Ecotank model series, but is still electronically protected from replicas.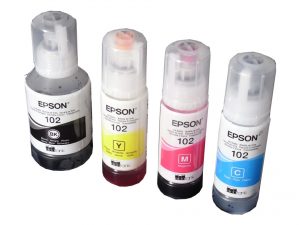 Epson's Ecotank printers are a model line that uses a more cost-effective ink-filled refill system than traditional ink cartridges. The printers are about five times more expensive than "normal", but the follow-up costs are only a fraction of the cost and are barely over 3 cents even with full-surface A4 prints.
The problem is that the devices are currently still rather simple nature and lacking features such as a versatile paper feeder or even a duplex ADF and pigmented color inks for office printing. At least paper processing has already been implemented by Epson with its expensive A3 printer ET-16500.
Fully fledged office printer with ink bags
Since 2015, there is the Workforce Pro WF-R4640 Ecotank in the market, which relies on a slightly different system. There is a full-fledged printer that also works with the well-known Durabrite pigment inks. Although the ink cartridges, as previously customary, protected by chip and can not be self-filled, but are much cheaper than before.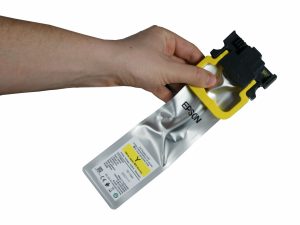 The model presented at that time largely corresponds to the WF-R5690DTWF with bags on the sides for up to 70,000 pages.
From the price calculation, the system is similar to the local Inkbenefit (without Plus) from Brother, which put on a bit more expensive printers, but much cheaper and larger cartridges. However, the currently available printers are rather simple in nature and only suitable for home use.
Epson Workforce Pro ET-8700 Ecotank
Epson has now added the Workforce Pro ET-8700 Ecotane External Link, offering a black-robed printer that looks a bit like "our" WF-C5710DWF for around $ 1,000.
In fact, it is the identical device, but there is also for the black ink bags that have up to 10,000 pages reach.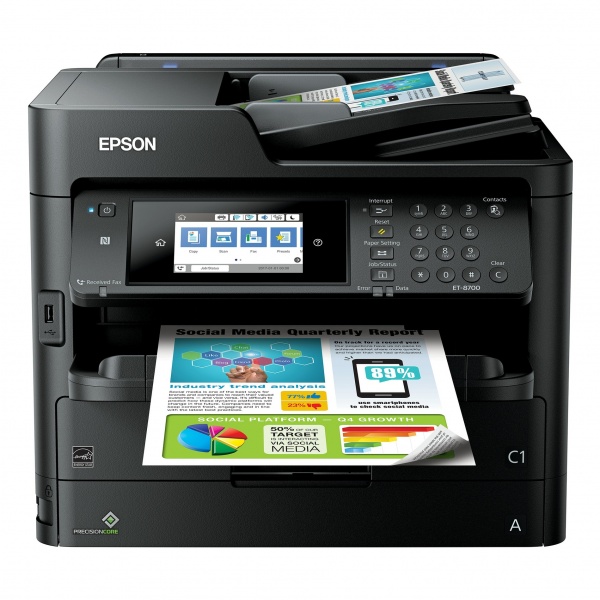 In contrast to the market selling price, the printer is around three times more expensive. However, the package also includes two bags of black ink (reach after initial initialization 16,000 pages) and three color bags for 11,000 pages. The WF-C5710 has to be refilled after less than 1,000 pages.
Also, the purchase prices have it all: instead of 60-70 money currency for 5,000 pages, there are 10,000 pages for the equivalent of 80-90 money currency. Significantly higher savings, however, there are in the colors: While this model is about 75 money currency per color bag, one asks for the more expensive US model (after taxes) only 25 money currency.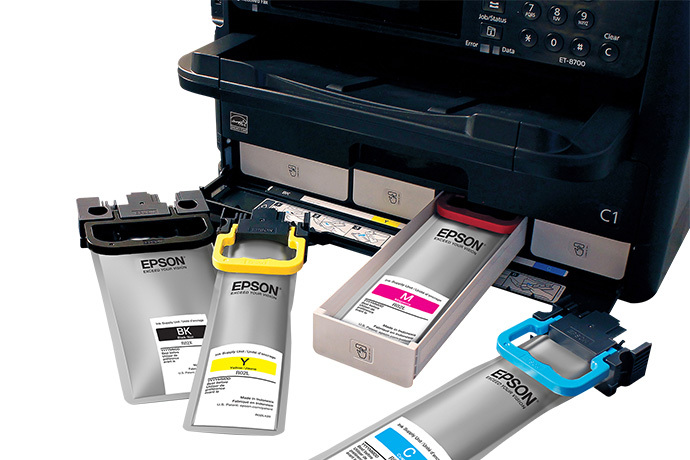 Availability unclear
Whether the device will also appear in Europe, is not yet clear. The RIP-like WF-4640 with side ink tanks did not make it. The A3 model (without pigment inks), which was first introduced to the states, is now also available worldwide for over 1,000-1,200 money currency.
---
Share