Anet A8 3D Printer Review
When I first heard about 3D printing, it was quite fascinating to me. 3D printers were something amazing capable of building anything I ever dreamed of – the next big thing. I wanted so much to have my own 3D printer, but around that time, this was new. As expected, a 3D printer was quite expensive and not something I can afford. But right now, I think I just found the right 3D printer for me.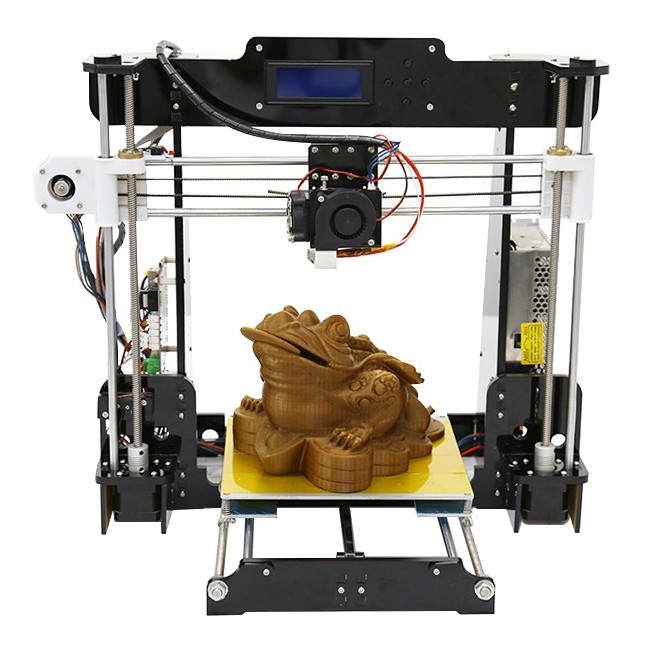 Since I am practically new to this, I had a lot of apprehensions and worries. What if can't build it? My $200 would be a waste then, and it is not easy money. I also worried if it will actually print good as they say. But I can't find all the answers if I just worried, don't I? So, I went and tried for myself how Anet A8 works.
What is Anet A8 3D Printer?
There are, of course, the more expensive 3D printer kits such as Prusa i3 MK3. But for those us who are looking for cheaper but a quality alternative, the most popular option is Anet8. You can get the kit at only less than $200, which is why it is not surprising to know it has a growing community of users. Many makers on a budget are falling for this 3D printer thanks to its attractive price, high compatibility to a wide array of materials, and hackability.
Anet A8 is a DIY 3D printer you can set up yourself, as instructed. I became highly interested in this printer after reading what the communities online has to say about the printer. According to them, Anet A8 can print nearly the same as the expensive 3D printers as long as it's set up, calibrated, and upgraded correctly. Even better, it said that assembling the printer can be done by a complete newbie, even like me.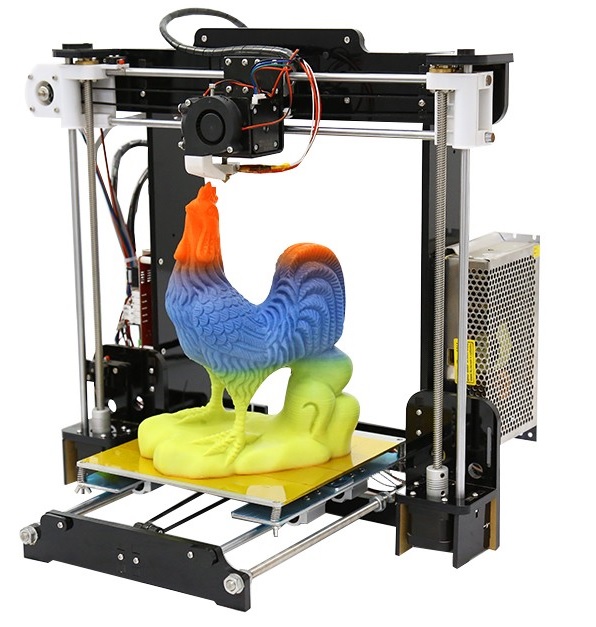 This product is a 3D printer kit, which means it will arrive at your place completely unassembled. Therefore, you will have the chance to build it on your own, creating a special printer based from Prusa i3 MK2, one of the best 3D printers available. When you finally assemble it, Anet A8 allows you to print 3D objects no matter the shape and from a variety of materials, with PLA and ABS being the best options.
The Assembly
If you enjoy DIY projects, I can tell you that assembling Anet A8 is an enjoyable experience. On the other hand, it might be a little challenging if you have little experience in building 3D printers. I tried setting up the printer using the 30+ step manual provided together with the kit. However, the instructions lack a bit of clarity. Looking at videos and checking with the photos of Anet A8 are a great help to ensure you are performing correct assembly.
Design
I like Anet A8's simple but sleek design. It has an acrylic frame that has a nice, handmade feel. The design also looks great when displayed in your workplace. One of the parts of the printer that I liked is the all-metal pulley system. Thanks to it, I can see that the printer will offer more durability and better performance. Anet A8 also provides more accurate and smoother printing thanks to its stainless steel parts, including the gears, rods, connectors, and bearings.
Additionally, this 3D printer has quick-release feed gears connected to the extruder. Some people might think that the design is too simple, but I believe it is actually a benefit, particularly regarding performance. The open-ended style of Anet A8 made it easy to tweak to the printer and resolve any issue you may encounter.
There were some downsides, but I found they were easy to resolve. Some examples were the rods underneath the print bed, too much array of wires, and no power switch. These were minor discrepancies, which I expected given that Anet A8 is a cheap 3D printer. While there were these issues, I am glad that the LCD screen is nice enough.
Filament Types
Anet A8 is compatible with multiple filament types, specifically 6 different types. With this, you have almost endless options in creating and printing anything you can think of, which I find a huge advantage. This 3D printer can print you any design from standard PLA to luminescent filaments, wood, and anything else that works on the machine. It may need some tweaks and upgrades to handle the varying temperatures of the filaments you choose, but they're easy to find online.
Upgrades and Modifications
Anet A8 works decently even only in stock form. But if you want to improve its performance and safety, you can easily do that with a few upgrades. Some of the upgrades and mods for Anet A8 include:
MOSFET – An additional component vital for fire safety as it reduces fire risk by providing better voltage to the motors. It also provides some performance-based merits.
EXTRUDER – A better extruder can improve the 3D printing performance of Anet 8 by reducing nozzle clogging, increasing torque, and providing higher resolution for the print quality.
3D Printable Parts – These are 3D models that can improve the performance of Anet A8 and sometimes, make it look better.
Pros
Affordable price
Excellent machine for beginners
Community and support
Comparable print quality
Impressive printing for the price
Enjoyable printing process
Decent instructions
Cons
Arrives in parts
Takes a bit of time to assemble
Acrylic frame and plastic belts
A bit difficult to insert filament to an extruder
Not the highest quality electronics
To Sum It Up
Reviewing Anet A8 is a great journey. It was fun to assemble and to try printing using this 3D printing for a beginner. For a cheap machine, it does a wonderful job, and that's a great plus for anyone who always liked to build things. If you decide to try Anet A8, you may encounter some mishaps at the beginning. However, don't be discouraged because you are sure to make fantastic 3D prints with this machine.
What qualities do you look for a 3D printer? If it's affordable but high-quality prints, then I suggest you try Anet A8 3D printer for your next project.
---
Share