Monat Beard Oil Product Review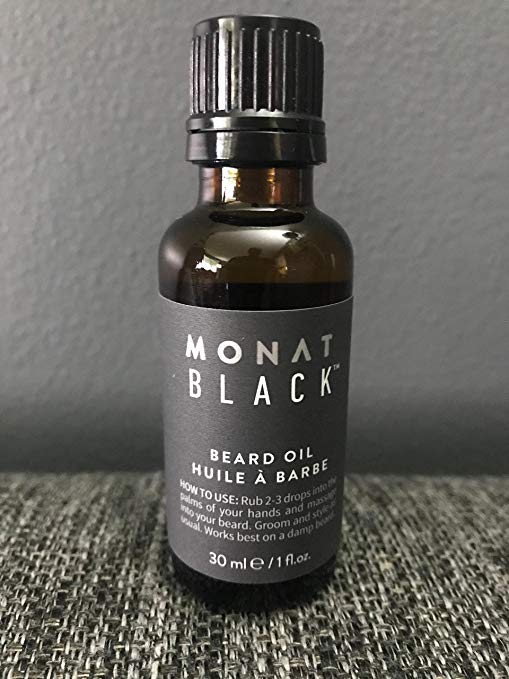 If you want to have thick beard and mustache without unruly hair then I recommend you Monat Beard Oil. There are many benefits of this grooming product which helps you to get a thick beard with shiny hair.
This article covers all about the Monat Beard Oil in depth to help you decide why you need this product at your home.
What is Monat Beard Oil?
As the name suggests it is an Oil made especially for men's beard and mustache. Though the first thought that might encounter you is it might be greasy or has an unpleasant scent. But Monat Beard Oil is not like the other oils. It does not leave any residue behind.
This product has been manufactured by using a special formula which makes this oil light-weight and keeps it completely non-greasy. The oil is not stinky and does not gives you a rough look. Also, unlike the other beard oil, Monat uses natural mild ingredients which is why the oil does not have a very strong pinching smell rather it has a very pleasant fragrance which smells most likely an aftershave.
Why Do You Need This Product?
Monat Beard Oil is a special oil which has a special formula that does not makes it overbearing. This oil is very effective as only a few drops are sufficient to soften and tame the unruly, hard beard and mustache hair.
Moreover, the product is manufactured with ingredients not only makes your skin hydrated but also retains its softness and hydration for a longer time. You definitely don't need to soak your mustache or beard into Monat beard Oil, and hence there is no dripping of oil from beard.
Are the Ingredients Natural?
One thing I like about Monat Beard Oil is that the oil is extracted from with natural roots/plants. Monat ensures not to use any Toxic or Artificial Ingredients like Cyclic Silicones, BHT, Polyethylene Glycol, Triclosan or Harmful Colors and Fragrances.
All the ingredients or essences are extracted from natural ingredients like Carrot root, Avocado oil, and Olive, Argan and Rosemary oils. These ingredients are mixed with Caprylic/Capric Triglyceride, Argania Spinosa Kernel Oil and Tocopheryl Acetate.
How To Apply It and How Long Does It Take to Work?
One of the favorite things that I like about this product is that you don't have to soak your beard or make it wet with the oil. Only 2-3 drops of Monat Beard Oil are good to leave a fine look. Here is how you can apply it:
Take 2-3 drops of Monat Beard Oil into your palm and rub it.
Softly massage the oil into your beard and mustache.
Style and groom your beard and mustache as you usually do.
You will immediately feel your skin hydrated and soft after applying the oil, plus your unruly, untrimmed hair will be tamed and as there will be no residue it will give you a fine look. Although I do not notice any longer hair growth definitely my beard hair was less wiry and I felt it thicker. For more better and effective results you must apply the product daily for a month.
Benefits and Features of Monat Beard Oil:
As I discussed above the oil is made from the extracts of natural herbs and roots and has a very mild and pleasant smell it has other benefits too.
Monat Beard Oil comes into a small bottle. But even though the bottle is small, it lasts longer because you only need 2-3 drops.
It is really cheap
The product has been designed for every type of skin and
You can also rub the product on your cheeks and neck.
Reduction in Hair shedding and growth of smooth & soft ones.
Final Word:
Monat Beard Oil is very handy because you only need 2-3 drops of the oil. And speaking of hydrated skin, soft & tame hair, would strongly recommend this product to you. The price is reasonable, the bottle lasts longer and it is made from natural ingredients hence does not damage your skin or hair.
SEE MORE ON AMAZON
---
Share