KC Beard Co. The Handcrafted Beard Oil for Men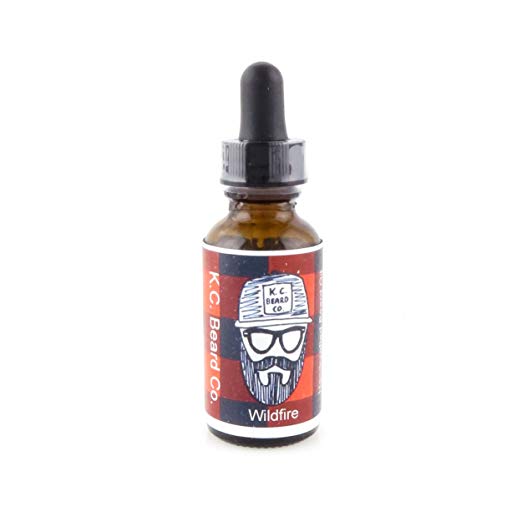 KC Beard Co. is the company that makes some 100% organic beard oils. My husband has tried their product and the results were pretty amazing. They manufacture 5 different kinds of Beard oil each having a different benefit.
I am going to share the experience of Lumberjack Beard Oil. My husband used it for a month and he feels a noticeable change in his skin and beard hair.
KC Beard Co. Makes Organic Beard Oil.
A friend of mine suggested KC Beard Co. beard oils for my husband. The reason why I picked the Kc beard oils is that they use 100% organic ingredients in their products plus these products are handmade. The products are free from harmful synthetic products. They do not use artificial colors and fragrances. They use a blend of sweet almond, jojoba and argan oil in their beard oils. All these products are organic and keep the skin moisturized by retaining its hydration.
Lumberjack Beard Oil Best Solution for Beard Dandruff
Kc Beard Co. has manufactured their lumberjack Beard Oil especially to fight the beard dandruff. Before using the lumberjack beard oil my husband has a lot of dandruff in his beard. But after using lumberjack oil regularly for a there was a noticeable dandruff removal.
This product is very effective in fighting dandruff which is why it is one of the most selling products of the KC Beard Co. It comes in a nice red 1 Oz bottle, which has the logo of Kc Beard Co. the lumberjack oil has a manly or woodsy scent. It is made by blending 5 different essential oils plus 3 carrier oils.
Few drops of lumberjack can do the job. It is very easy to apply on your beard & mustache. You don't need to soak or wet your beard in the oil. And most importantly after applying the product, your beard doesn't look oily and greasy.
Skin Moisturizer
The Lumberjack Beard oil contains the organic argon oil, jojoba oil, and almond oil, along with other essential oils, which are good skin moisturizer. The benefit of using this oil is that you will have a moisturized skin plus, you will feel your beard hair much softer. The oil keeps the skin and beard hydrated and makes them look healthy.
Final Word:
My husband loves the Kc Beard Co. oils. His beard dandruff has completely gone, and these oils are good for skin moisturizing. The bottle is very creative and handy. It comes with a dropper so that you can easily take out the oil.
You can even use the beard oil before styling your beard. The bottles last longer because you just need a few drops and these are really cheap. One bottle of lumberjack beard oil lasts easily for a whole month. You can have a moisturized skin and healthy beard for a good price.
This product has made my husband happy and I strongly recommend this product. Go grab yours today.
SEE MORE ON AMAZON
---
Share