Gnarly Beard Co. Sheen Refining Beard Oil Review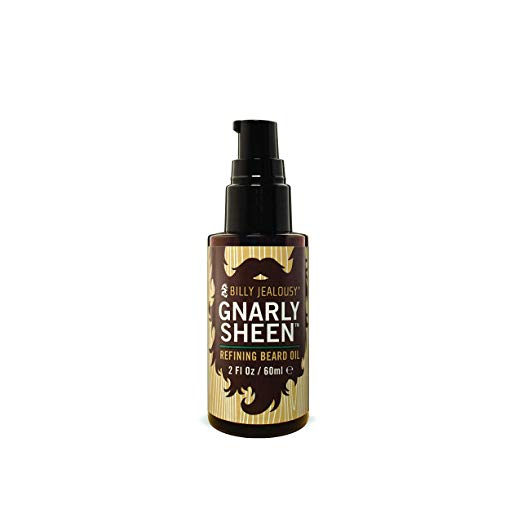 Gnarly Beard Co. Sheen Refining Beard Oil is an amazing product for men skin and beard. In this article, I am going to share my own experience of Gnarly Beard Oil and its benefits. This product is my favorite beard oil because it has so many benefits, all of them leading you to have a thick, healthy and shiny beard.
Manufactured with Natural Seed Oil
The reason why I am loving the Gnarly Beard Co. Sheen Refining beard oil is that it contains natural seed extracts which are really beneficial and healthy for men skin type. This oil has all the natural ingredients which include Aloe vera, Olive oil, sunflower, sweet almond, Jojoba and avocado oil in it.
The ingredients in the oil make it a nutrient enriched blend. As the oil contains aloe vera, it is good for both the skin and beard. Plus the ingredients in this oil are selected carefully to make the beard soft, shiny and smooth.
Before using the Sheen refining beard oil, my skin was itchy and beard had flakes. It was pretty annoying, and in addition, it annoyed me. But then my cousin recommended me this oil. And after using the sheen refining oil for a week, my itching was gone and the flakes were started to eliminate.
A Good Skin Moisturizer for Men:
Gnarly Beard Co. has designed this oil especially for the dry unhealthy skin (underneath beard). They have selected only those ingredients which are beneficial to keep your skin hydrated. The aloe vera is a natural moisturizer while the natural sunflower and sweet almond oils are very beneficial to soften the skin and make it smooth.
Benefits I Noticed After using the Sheen Refining Oil:
One of the many things which I loved about Gnarly Beard Co. Sheen Refining Beard Oil is that it is completely safe for sensitive skin type. After using the product regularly for a month or so I started to feel my beard hair more healthy with fuller growth.
Due to the presence of sunflower and sweet almond in the oil the smell is very sweet. The oil is very beneficial for controlling the flyaway, strengthening and softening the beard. After its application, you will feel your beard shinier.
Why Do I Love This Product?
In addition to its benefits, I like Sheen Refining Beard Oil by Gnarly Beard Co. for other reasons too. I have listed down a few of the features of Sheen Refining Oil which will make it easier for you to decide.
The ingredients are purely vegan which means it is made with 100% natural ingredients.
It has a very woodsy and fresh scent/fragrance with lavender, tropical fruit, sandalwood, and oakmoss.
The bottle is shatter resistant and comes with a dispense pump which makes it easy to take out.
The application is very simple and easy. Just 2-3 pumps of Sheen refining beard oil are enough to soften your beard and make it shinier.
The bottle contains 2 Oz of oil
I have been using this product for over a year now and hasn't switched to another product. I cannot imagine my day without Gnarly Beard Co. oil. If you have a sensitive skin or your beard hair sure rough then I recommend you to give this oil a try and I am sure you will end up liking the product.
SEE MORE ON AMAZON
---
Share