Beard Oil Substitutes: What Are the Best?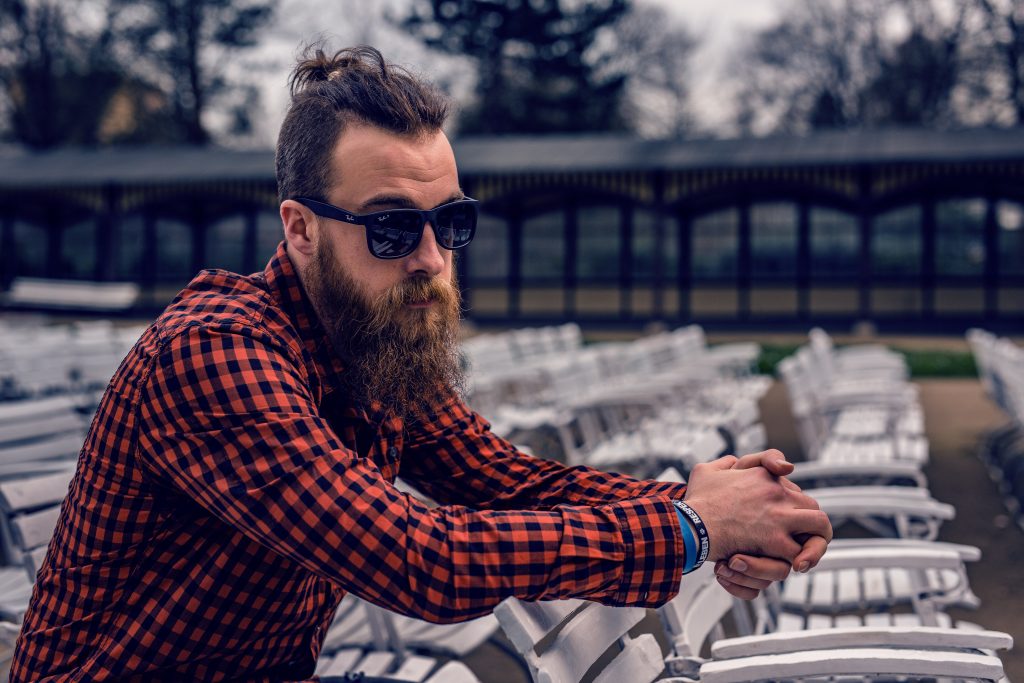 In a market full of varying beard care products, all specially designed with care and love, all promising to give you the perfect beard, its a bit difficult to spot the right type of product for your type of beard. And there are many beard oil substitutes too.
Beard Oil
Well, it's not a substitute, but it's by far the most popularly used types of product. Beard oil is usually a mixture of carrier oils like jojoba and essential oils like lavender, Rosemary and cedar wood among others.
While beard oil covers about all of your beard needs, it still misses quite a few spots. Spots which are filled rather perfectly by other beard oil substitutes.
Here's our list of some of the best beard oil substitutes:
Beard Balm
This is the best substitute of beard oil that money can buy. It contains most of the oils contained in Beard oil, but also contains beeswax and shea butter. Beard balm provides longer lasting moisture and offers amazing control to the beards-man.
It actually provides more long lasting moisture and hydration to the Beard.
Beard balm contains beeswax whose primary function is providing extra support and hold for your beard.
While beard oil gets absorbed faster than beard balm, beard balm stays longer on your beard than beard oil. That means you only need to apply beard balm once a day to keep your beard shiny and healthy, while beard oil may need multiple applications during the day.
Beard balm is significantly less expensive than beard oil. Grooming shouldn't be putting a nasty scar on your paycheck. If you're looking for the closest alternative, beard balm is the way to go.
Quality Beard Balms
Face Cream
This is a pretty good substitute for beard oil. It pretty much covers the moisturizing needs of your face and beard. This is especially good for men with much shorter beards or a stubble. Itching typically comes in when the beard starts getting longer, the hairs starts drying up and starts sucking the sebum from the skin leaving it to dry and become itchy. If you've very short beard or a stubble, it might be a good idea to use face cream instead of jumping into some super expensive bead oil routine that you don't need yet.
Awesome Face Creams
Jojoba Oil
In case you didn't know, jojoba oil is the major ingredient in beard oil. Apart from being nature's closest cousin to the sebum you skin secrets, it is also much cheaper than the average beard oil.
Ironically, jojoba oil helps with oily skin as well as dry and combination. By adding an extra layer of moisture, the sebaceous glands take the hint and produce less sebum, whereas, if the skin is allowed to get dry, the glands over produce the sebum which gets trapped by blocked pores. This means jojoba oil is also an excellent cure for acne, dry skin, dry hair, and practically everything else.
Jojoba oil is sold cheaply and can be found at any retail store, this coupled with the fact that it is also the major ingredient in most beard care products make it one of the best beard oil substitutes.
Coconut Oil
This is a personal favorite of many. It's good for literally every single application you can imagine. From skin to hair to beard. It's an excellent moisturizing agent. Where it really performs magic is in its anti aging powers. Coconut oil is one the most recommended organic cosmetic ever.
There's no reason not to extend that love to your beard. Coconut oil is perhaps the very best beard oil substitute. Let's look at some reasons why coconut oil is just perfect for your beard.
Makes beard soft and easier to manage. This is one of the major reasons why most men use beard products in the first place. Coconut oil not only makes your beard soft and manageable, it also has some pretty amazing features.
There's a new trend now in the cosmetic industry, it's going viral because it actually works. It's called organic. Every single cosmetic product in the industry has experienced a shift towards the natural. Beard oil isn't left out, and the most prevalent secret or perhaps no so secret ingredient is coconut oil. Because it slows down the aging process, it softens the hair and skin, it adds an overall healthy vibe to your beard. It's no secret that healthy looking beard, is the beat looking beard.
Adds plenty of moisture. Also one of the key functions of beard oil, coconut oil is excellent at keeping the skin hydrated and moisturized.
In its rather large arsenal of benefits, coconut oil also has the ability to fight against skin dwelling organisms like bacteria and fungi that are out to make your skin look horrible.
Home made recipe
Some of us want to use something we know a lot about; that, or you have alot of time on your hands and a lot of beard on your face, it might be a good idea to invest a bit of time into creating the perfect mix for your not so perfect beard.
Beard oil is basically composed of carrier oils, which can be up to 100% of the total combo. I recommend jojoba oil, or coconut oil. The second group of component are the essential oils. Examples of essential oils include lemon, lavender, scandal wood, etc. You might want to add something with vitamin e. While there's no vitamin E tree, you might want to do your own research.
I recommend doing a lot of internet research before making any sort of mixture. Seriously, it'll take a long time time to recover if you make something that fries your beard.
As far as beard substitutes go, these are a few you can actually try and expect results even better than results gotten from conventional expensive Beard oil brands.
---
Share