Beard Oil vs Conditioner: What's Better for Your Beard?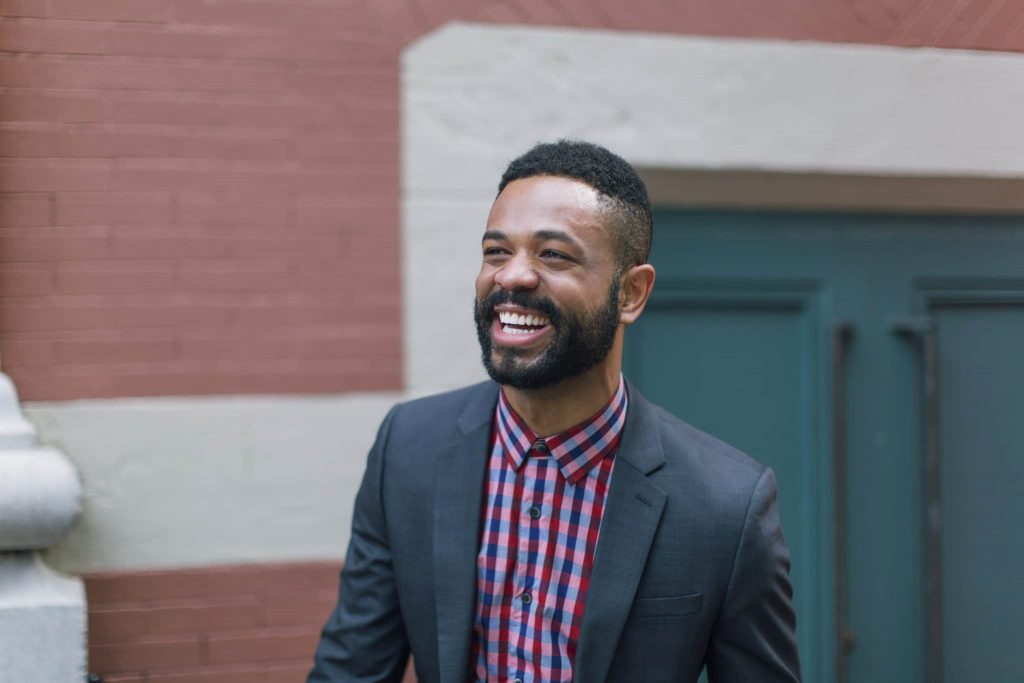 This guide will help you decide – beard oil vs conditioner.
I could go on about all the great things about keeping a beard but you already know those things, don't you? We've all encountered great beards whether online, or on television and wondered what on earth they did to make their beard look so majestic.
It all boils down to good grooming and an amazing routine. Such people know their way around Beard care cosmetic products, how to apply them and when to change them according to the needs of their beard.
While choosing between beard oil vs conditioner is a matter of choice and personal preference, there are some products that are difficult to get around.
Beard oil
Most well equipped beardsmen use beard oil. Beard oil is excellent if you want to give your beard that soft, shiny, healthy, scented and silky vibe. Those adjectives are almost all the reasons why most people would want to use any beard care product in the first place. But the most important factor amongst those listed above is that it keeps your beard healthy. Healthy beard looks great always irrespective of what products you use, as long as health is your main focus, you can't go wrong.
Beard oil is composed of three major ingredients, which are carrier oils, essential oils and vitamin e. Carrier oils form the base on which everything else stands because some essential oils are harmful to your beard. The most popularly used carrier oil is jojoba oil, mainly because it is nature's next best substitute to the sebum the sebaceous glands naturally secrets to keep your skin hydrated and fresh. Carrier oils can be up to 99% of the entire quantity of beard oil. It's also worthy of note that jojoba oil is an all natural product which gives it tremendous health benefits.
Essential oils are responsible for the magic most beard oil brands claim to perform. They are added to boost the functionality of the product. Those magic tricks include anti aging, increased rate of beard growth, stops breakage, maintains color and perhaps most importantly, adds scent to the mixture. All these put together in the perfect proportion form a pretty formidable partner in your beardsmanship.
Some beard products have vitamin e. While there's no such thing as vitamin e oil, it can be found in nature as well. Vitamin e also has explosive skin benefits. You'll have to use your own to find out more.
Popular Beard Oils
Beard conditioner
Beard conditioner is a product that softens, and increases your ability to manage your beard. Its typically used after washing your beard with shampoo, then it needs to be washed out too.
Though it's not as quick and easy to use as leave in conditioner like beard oil, beard balm and beard butter/cream/milk, it is extremely healthy for your beard. Think of it as force feeding yourself vegetables in order to be healthy. You typically want to use this product twice or three times a week , after washing with shampoo.
Now I'm gonna go ahead and say that beard conditioner is not as all natural as beard oil. But it also contains many of the natural ingredients contained in Beard oil.
Conditioner not only keeps your beard soft and silky, it also repairs hair texture and locks in the moisture to keep it moisturized.
And though it's not a complete substitute for leave in conditioner, it is perfect for those men who don't want to use leave in conditioner.
Why do people use beard conditioner
Men use conditioner for a lot of reasons which eventually bends towards personal preference, but here's a small list.
Eradicates itch and dryness of facial hair and skin.
Nourishes the skin and beard with minerals and vitamins.
Keeps skin moisturized.
Makes hair soft and more manageable.
Destroys beardruff.
Untangles tangled hair.
No interest in using beard oil or balm.
All these put together makes your beard healthy, soft and generally better looking.
How to use beard conditioner
Wash your beard with shampoo or your preferred beard wash.
Apply pea sized conditioner unto your hands and rub until evenly distributed.
Rub into your beard, mustache and sideburns until it reaches the skin.
Leave for 5 minutes for the active ingredients to take effect.
Rinse with warm water.
Popular Beard Conditioners
Beard Oil vs Beard Conditioner
It's easy to see that when comparing beard oil vs conditioner there are some similarities. They basically perform the same set of functions.what really sets them apart is in their application and the fact that beard oil is softer and gentler on the skin than conditioner. I'm gonna go ahead and say that beard oil, is also kind of a conditioner. They both can be incorporated excellently into the equipped beardsman's routine.
Most men with excellent beards have worked them both into their routine. They use conditioner when washing their beard, and beard oil after taking a bath. The combined effect of both conditioner and beard oil leaves your beard looking majestic, luxurious and leaves you feeling comfortable, healthy and happy.
FAQ
Will conditioner make my beard grow faster?
No, but it can keep your beard healthy and prevent breakage, thus increasing the length indirectly.
Can I use conditioner with beard oil?
It doesn't always have to be a competition between beard oil vs conditioner. Using beard conditioner and oil guarantees you'll be called upon to do a beardmercial on TV. Well not, really but you'll have godly looking beard.
---
Share