Easiest way to download PornHub videos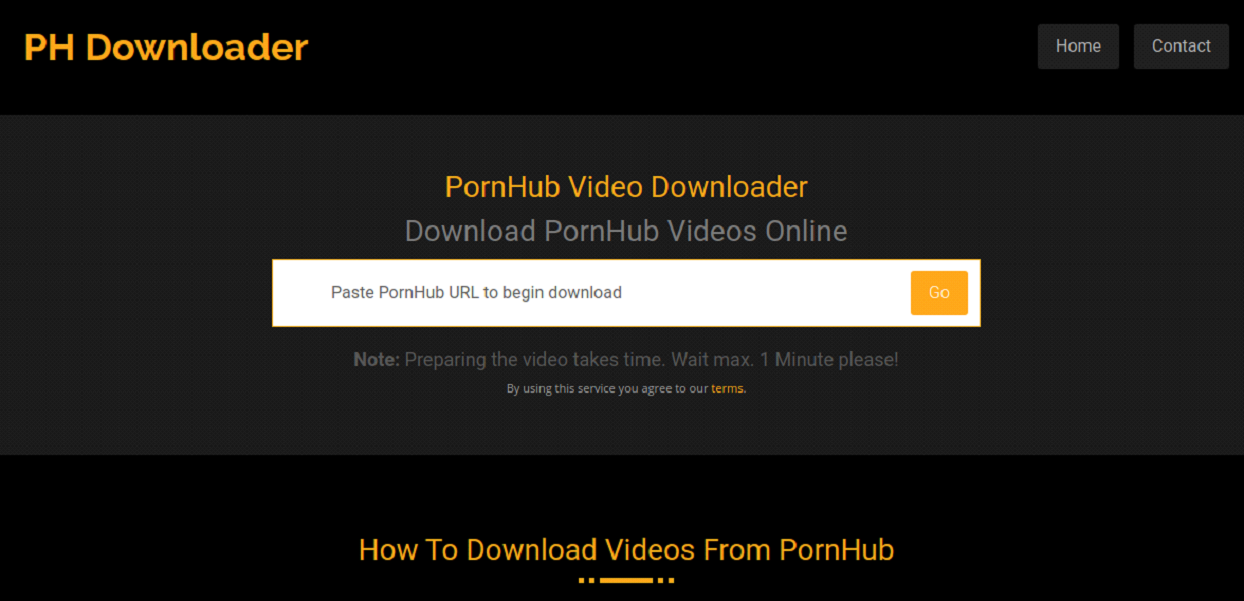 [guest post]
PornHub is probably the most visited site to view porn videos with all kinds of fetishes. Big boobs, latinas or trans – There is something special to find for everyone.
And as someone who watched a video surely want to watch it later on, there need to be a service to download those videos from PornHub. You don't want to think "Oh man, I wish I only saved this video in the past". So if you're the type of person that is proactively about his future and therefor prepares to download fetish clips on his own , read on.
First, a bit about ourselves. Pornhub downloader was brought to life, because there weren't good solutions out there. Some don't work (or only work sometimes) and others are bloated with ads. We do think that having ads are okay and are part of what keeps a service running alive. However, having too much of them just annoys everyone that uses the site. With that in mind, we built Phdownloader to provide an easy to use website for the whole world!
1. Get your PornHub video ready
So here you are after watching some hot brunette giving a good blowjob. Now you obviously want to save that video for the future, right? Well, nothing easier than that.
Simply right click the video and select "Copy Video URL". Now the Video's URL is saved into your clipboard.
2. Paste it to PHDownloader
Go to phdownloader.com and right click the field with the title "Paste PornHub URL to begin download". Select paste.
3. Begin the download of your video
The final step is the easiest one. Left click the "Go" button right next to the pasted URL. A new window should open up, which will process your download request.
There are a few things to note here.
If the page finishes loading, but does not show up with your downloadable video, simply retry step 1 (Nobody is perfect, not even our tool).
Please give the tool up to 1 minute to do the work for you. Grab a coffee or a tea in the meantime.
4. Final words
We're glad to provide a service for the public to use. Also, we always want to improve it as there are always things that can be better. In the last update, we added multiple language versions like German, Dutch, French or Polish. So if you can't speak english well and need to re-read the instructions on our website, checkout the menu we created at the top right on the website.
Oh, and if you wish to contact us for suggestions or partnership requests, the contact button is right next to it.
---
Share